Toys
Lop-Sided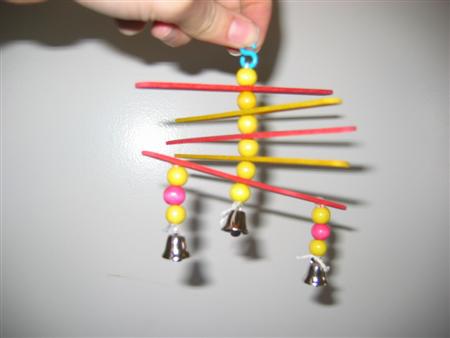 Supplies:
cupcake patty-pans

100% natural cotton string

wooden beads

small bells

plastic clip (for hanging the toy)
Instructions:
Drill holes down the middle of a stack of patty pans. Then make four cuts spaced evenly around the patty pans starting at the outside edge and stopping at the end of the crinkly bit. Then flatten the patty pans out. The rest is easy. With a plastic clip at the top alternate beads and patty pans until you reach the desired length. Add a couple of extra beads and finish off with a bell.