Toys
Fan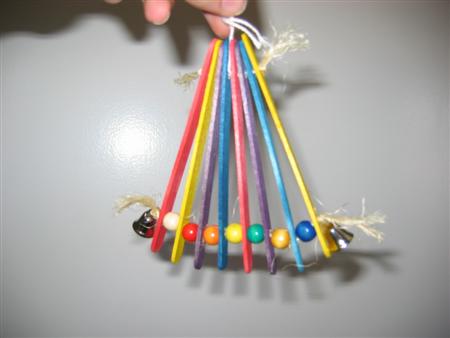 Supplies:
wooden craft sticks

untreated sisal string

wooden beads

small bells

plastic clip (for hanging the toy)
Instructions:
Drill holes in either end of about 8 craft sticks. At one end thread and tie some sisal string to hold it together, don't make it too tight or the beads won't go on the other end. Then tie a bell to a piece of sisal and start threading it through the other end adding a bead between every craft stick. Once you get to the last craft stick add another bell and tie the string off. Trim any extra sisal but leave a little bit, a lot of birds like preening this. Finally add a plastic clip to the top and you're done.